« Eugenia Parrilla Interview, Part 2 | Main | Eugenia Parrilla Interview, Part 3 »
June 27, 2009
The Look of Tango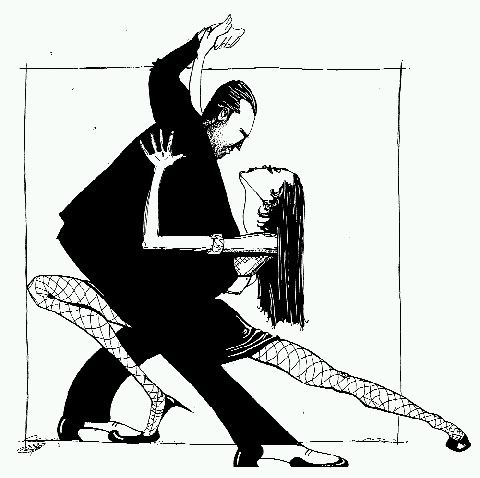 My friend X wrote to me about her chance encounter. Perhaps people in tango can develop a certain radar ("godar"?) for recognizing birds of their feather.
I was in B. (a neighboring town) visiting a friend that recently moved there. We were in a shop and I saw a man dressed in the most beautifully cut black pants and shirt. Gray hair, very distinguished looking. I don't know why, but I said, "excuse me for asking you this strange question, but are you a tango dancer. I know there is tango in your town, but I don't know where." He looked at me and said, "no, I am not a tango dancer, I am a priest".

I swear to you, this just happened to me today. About five people that worked there just cracked up. By the time I left everyone in the store knew I was the one that asked the priest if he was a tango dancer. I have completely lost my mind. He told me he really shouldn't remove his collar. Duh! The least he could have done was have a large cross around his neck. This could only happen to me.
Posted by joegrohens at June 27, 2009 11:58 AM
Comments
Post a comment
Thanks for signing in, . Now you can comment. (sign out)
(If you haven't left a comment here before, you may need to be approved by the site owner before your comment will appear. Until then, it won't appear on the entry. Thanks for waiting.)